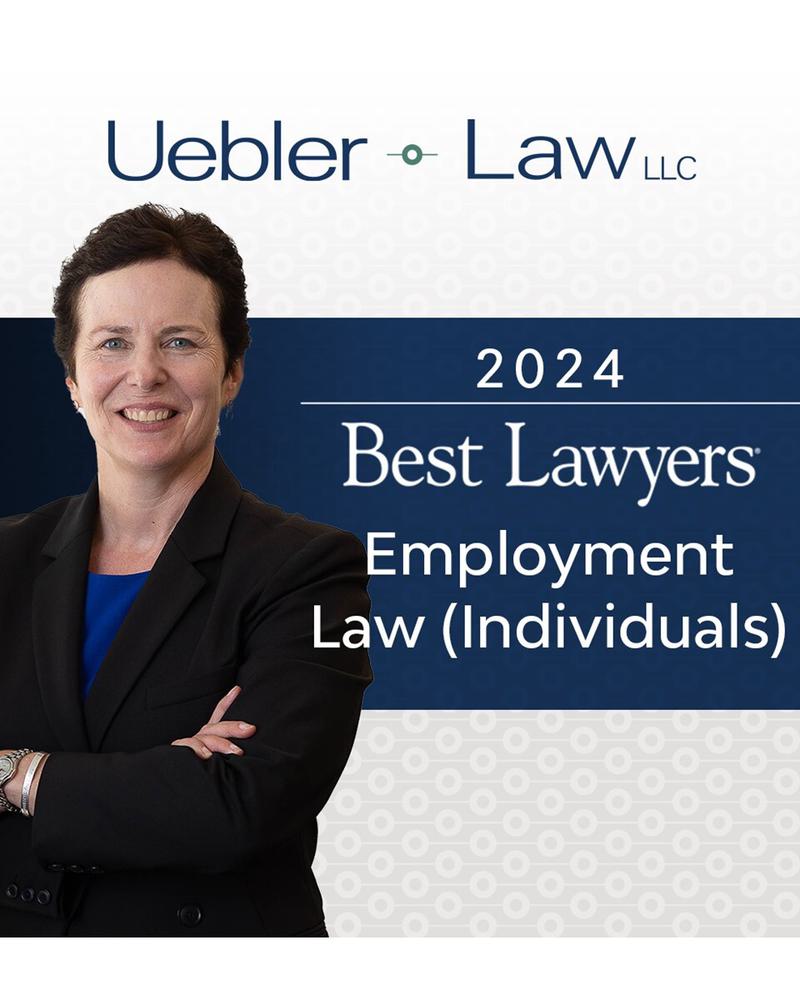 Julie Uebler Named to 2024 Best Lawyers
Malvern, PA – Julie A. Uebler, Esq., managing partner of Uebler Law LLC, has been recognized for her exceptional work in employment law for individuals in the just released 2024 edition of The Best Lawyers in America. Best Lawyers uses peer reviews to select top-rated attorneys in their fields in each geographic area of the country. Uebler has appeared annually in the publication since 2019.
Uebler has worked in the employment law field for thirty years, exclusively representing individuals since 2003.
She has successfully litigated cases involving employment discrimination, discriminatory harassment, breach of contract, retaliation, and wrongful discharge in violation of public policy. She has also assisted numerous clients in resolving workplace disputes and claims prior to litigation through negotiated severance and settlement agreements. Uebler regularly advises executives and professionals in drafting and negotiating employment, executive compensation, and/or severance agreements.
Uebler Law provides advice and negotiation services to individuals in Pennsylvania and New Jersey seeking to protect their rights or maximize their employment opportunities in the workplace. When needed, the firm levels the playing field through litigation of claims to pursue justice for individuals and hold employers accountable for violating workers' rights. For more information, visit ueblerlaw.com. Results may vary depending on your particular facts and legal circumstances.